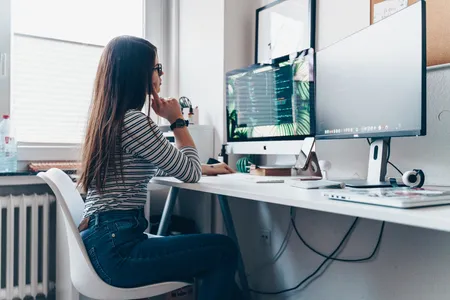 Development Team Lead/Devops
Do you have a passion for technology and crafting software solutions? Do you want to be immersed in a strong team culture that values fun, respect, and continuous learning? Come and work in a great team on exciting projects in our Wellington office.
We are on the hunt for someone who has in depth devops expertise to lead team from both a technical and people management perspective.
The Role
Working in a small but growing company with a flat structure, you will report directly to the CEO and be encouraged to bring your skills and innovative mindset to this role.
This position will suit someone with a keen interest in coaching and mentoring others, while continuing to grow personally. Ideally you will have an interest in DevOps and be able to help grow our team's skills in this area.
The company
Join our awesome team in an exciting company based in the Cuba Quarter of Wellington. Abletech shares office space with our sister company, AddressFinder. We promise social events, team lunches, table tennis, fruit and great coffee. We also promise a real focus on learning and development, supporting our people in the growth of their knowledge and careers. We offer a flexible working environment and a great culture where you will participate in the future of the company through our generous Employee Share Ownership Programme.
Our team values of Continuous Improvement, Do the Right Thing, Support & Respect For All and Sustainable are at the heart of everything we do.
Our Purpose
The Abletech Team is passionate about performance and accelerating the success of our clients. Our efforts make it easier, smoother and more efficient for our clients and their users to get what they want.
The job
You will lead a team of developers at various stages of their careers. Your team will likely include a mix of back-end developers and DevOps specialists.
You will have a genuine interest in supporting the learning and development of a team, as we take this very seriously at Abletech. You therefore need to have great empathy, and the ability to define success in terms of team.
We want you to lead our DevOps practice, so you will need to bring industry best practice to the table.
Job Description
Our full job description detailing the role and responsibilities can be downloaded here.
What next?
If this opportunity excites you, and you think you'd be a good fit for this role, please send the following to jobs@abletech.co.nz
Our office is closed from 23 December 2021 and reopens 6 January 2022. Any enquiries will be responded to when we return.
Email Abletech