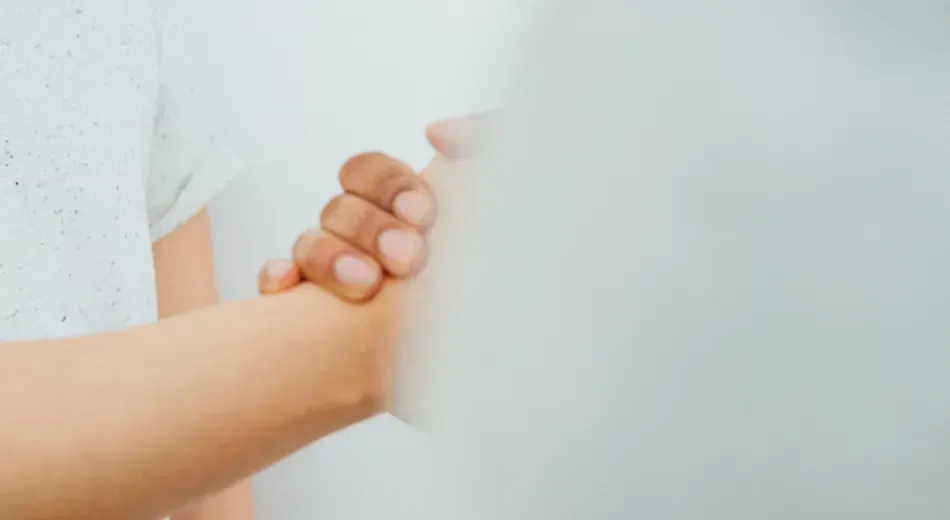 You + Abletech = partnering for excellence
You + Abletech = partnering for excellence
When you work with Abletech you get the best of all worlds: access to a team of industry specialists committed to excellence in everything they do; opportunities to contribute every step of the way; and additional support if it's needed through our network of affiliated business partners. Topping it off, our no-surprises approach to business means you can expect open, honest communication, and you'll have a heap of fun too!
Need detail?
Here's what you can expect from your Abletech experience.
No two projects are ever the same, so you can expect an experience that's unique to you, your business and your needs.
The key elements are likely to be:
1. Introductions
You'll meet the Abletech team responsible for your project, and we'll meet the person (or people) you've chosen to represent you from day one to sign-off. Your project will also need a subject-matter expert who can test and provide feedback on your product at key points in its development.
2. Briefing
Together we'll define the project specifications, including your business priorities, budget and timeframes.
3. Forming the team
Now that we have a good idea of your project, we'll shape our team to help you achieve it.
4. Setting the scene
From this point on you can expect collaboration and transparency. You'll have access to the budget breakdown throughout the project, and we'll review and report on progress through shared communication tools. It's all about working together to ensure clarity and understanding get the best result for your business.
5. Researching
We'll work with you to set the foundations for your project, based on interviews with relevant participants (such as staff, clients and existing and potential users), in-depth surveys and, where appropriate, observational studies.
6. Defining
Together we'll look at and define your current situation – the problems you're experiencing, the solutions you seek and the users' goals and aspirations.
7. Actioning
We'll develop a design proposal featuring elements such as your product's structure and content, its cloud infrastructure and an interactive prototype.
8. Validating
We'll test the interactive prototype with your team to identify the areas that work and those that need more work. After testing and fine-tuning, you'll be ready to go!
Need help?
Help from the many or the few...
Just need some expert advice? An Abletech expert could contribute the knowledge and expertise you need to complete your project – working at your place or from ours.
Forming a team? Combine your inhouse experts and ours to create an IT powerhouse.
Looking for the whole caboodle? Harness the intellectual and practical grunt of the Abletech team to work with you from start to finish.