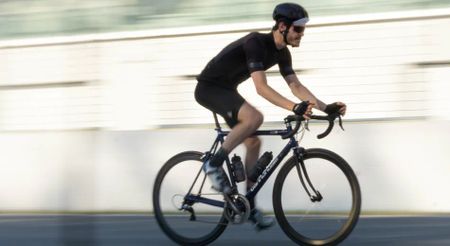 The Abletech team - passionate about performance
When you meet the Abletech team you may be a little surprised. Far from being a 'google of geeks' speaking a language you don't understand (and frankly, don't want to), we're a group of friendly professionals driven by a passion for performance and a dedication to service excellence. We really like people, and we behave like people too.
Need detail?
Here's what gets us out of bed in the morning.
Nothing pleases the Abletech team more than delivering services to our clients that not only meet their expectations, but exceed them. And that's not just at projects' end – it's at every step of the way.
So where does this attitude come from? We like to think it's because:
We're a value creator, not an order taker: This drives us to ensure that all our clients get products and services that fit perfectly with their needs, now and in the future.
We employ skilled people who love this industry and thrive on challenge, while also being fun to work and play with.
Everyone at Abletech is on the same level, so there are no hoops or bureaucratic barriers getting in the way of good ideas.
Your whole team is hands-on from the start: We work as one team from beginning to end, enabling everyone to contribute information, ideas and insights in developing and delivering a solution that works for you and your business.
We keep things simple: The last thing we want to do is blind you with science or tangle up our team. We love delivering simple solutions with a touch of genius.
We offer a positive, productive workplace: We're committed to providing every member of our team with a great place to work in which they can develop their skills and progress as valued members of their workplace and community. We're proud to have an excellent staff retention rate.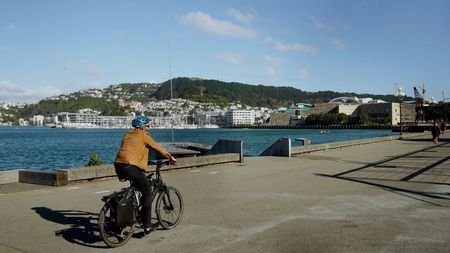 Abletech - delivering on our promise
In a crowded IT marketplace it's not always easy to choose the provider that's right for you. Well, you've come to the right place!
We're lucky to have a fantastic team of talented people who consistently surprise us with their energy, enterprise and innovation in producing great work with flair. Join us, and you'll see that for yourself.
Our partners
They work alongside us
Need detail?
Here's what we have to offer you
We're technology specialists
We live and breathe tech; it's our passion as well as our profession.
We're people too
Every decision we make centres on the question, "Will this help our client's business to flourish, and make life easier for them?"
We blend practical experience with international research and best practice.
We apply our knowledge and experience to source the best, purpose-specific and well proven products on the market.
We deliver value
We use industry smarts such as cloud services and open-source technology to minimise your operating costs.
We're flexible on how and where we work
We can leave you in peace or involve you from go to whoa, and work at your place or ours.
We're more than tech providers
We can also help you boost your online profile and increase demand for your services through search-engine optimisation, traffic monitoring and targeted advertising.
If we can't do it, we find someone who can
If we need expert advice or support, we either source it from our network of affiliated business partners or point you in the right direction.
We're here for the long term
While all our products are designed for the long term, the pace of change is beyond our control. If and when you need help, or if you want to scale up or down, we'll be there.
Ready for your
experience?